Welcome to Huff and Huff Family Dentistry!
At Huff and Huff Family Dentistry, we are a family owned dental practice, not another corporate dentist. Dr. Todd & Beejal Huff have been providing exceptional service and personalized dental care for our patients in Fuquay Varina for over 16 years, and we look forward to providing the same care for you and your family.

At Huff and Huff Family Dentistry, we know your family's health and happiness is your top priority - it's ours too!
We also know it can be difficult for Fuquay Varina families to get everyone in for their regular dental visits. That's why we do everything we can to make quality dental care convenient and affordable for you.
Advanced technology for a better dental experience.
Convenient scheduling & family appointment blocks.
Easy payment options to help you get the care you need.
We don't want anyone to have to choose between quality dental care and their other financial obligations. We work hard so you don't have to.
We're happy to accept cash, personal check, credit cards, and file all insurance plans. We are an in-network provider for Delta Dental Premier, and offer flexible financing through CareCredit®.
Dr. Todd and Dr. Beejal Huff have been practicing dentistry for over 40 years collectively, and have helped patients smile in Fuquay Varina since 2004.
The pair both attended University of North Carolina School of Dentistry, and are dedicated to pursing continuing education courses every year to bring our patients the best solutions modern dentistry has to offer.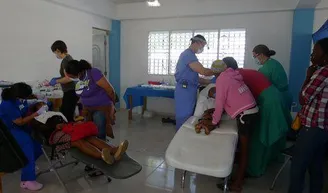 What Sets Us Apart
Over 40 years combined experience
Quality, personalized care
One-on-one appointments (no double booking)
Always on schedule
Community Outreach & Sponsorships
Cape Fear Storm Baseball
Elementary School Toothbrush Donations
Habitat for Humanity
Toys for Tots